Start Designing Your Life Today
Join Goal Achievement Strategist, Pat Council
On the podcast that brings you ideas and strategies
for designing and achieving your dream lifestyle
Click to Listen
New! Pat's Next Book is Here!
Discover the Keys to Achieving Like the Top 8 Percent!  Get the Breakthrough You've Been Looking For Using this Easy to Follow System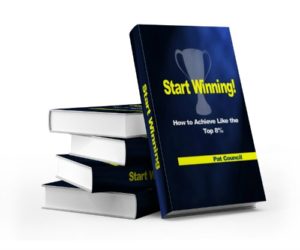 Discover Your Achieving Power
Join the P.A.C.
Make this your year to become a power achiever.  It's time to go bold!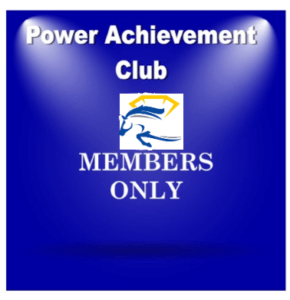 Connect to Success Free
Get Success Strategies in the Power Up Today Newsletter!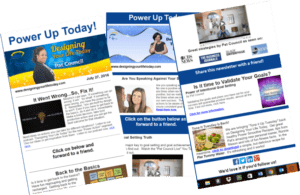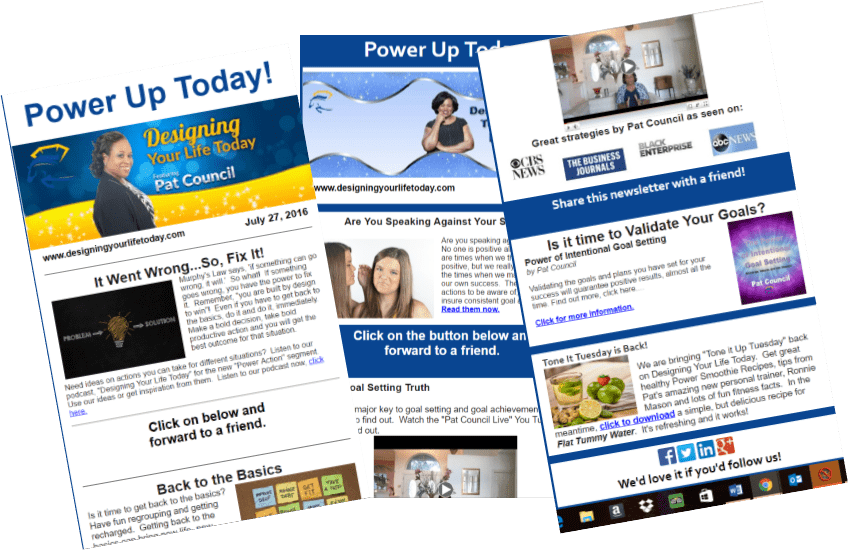 Click for Information
Did you know you have everything you need to succeed?
Hi! I am goal achievement strategist, Pat Council and my goal is to share strategies, ideas, and resources that will inspire you to focus and achieve your goals with consistency and excellence.  Whether you are just beginning to set goals or you're at the challenging next level stage, you will benefit from the "Designing Your Life Today" podcast, blogs and other resources.  Our goal is to help you reach your goal.
Find out more about my areas of expertise and why I get super excited about inspiring others to do life with power! (Click on About Us, in the menu.)
Look below to start achieving
Are You Ready to "Do Life with Power"?
Build your best life through good health, fruitful relationships and a profitable business
Click on each photo below to get what you need to live from a position of power.
"Taking right action, brings right results. Remember you are built by design to win!"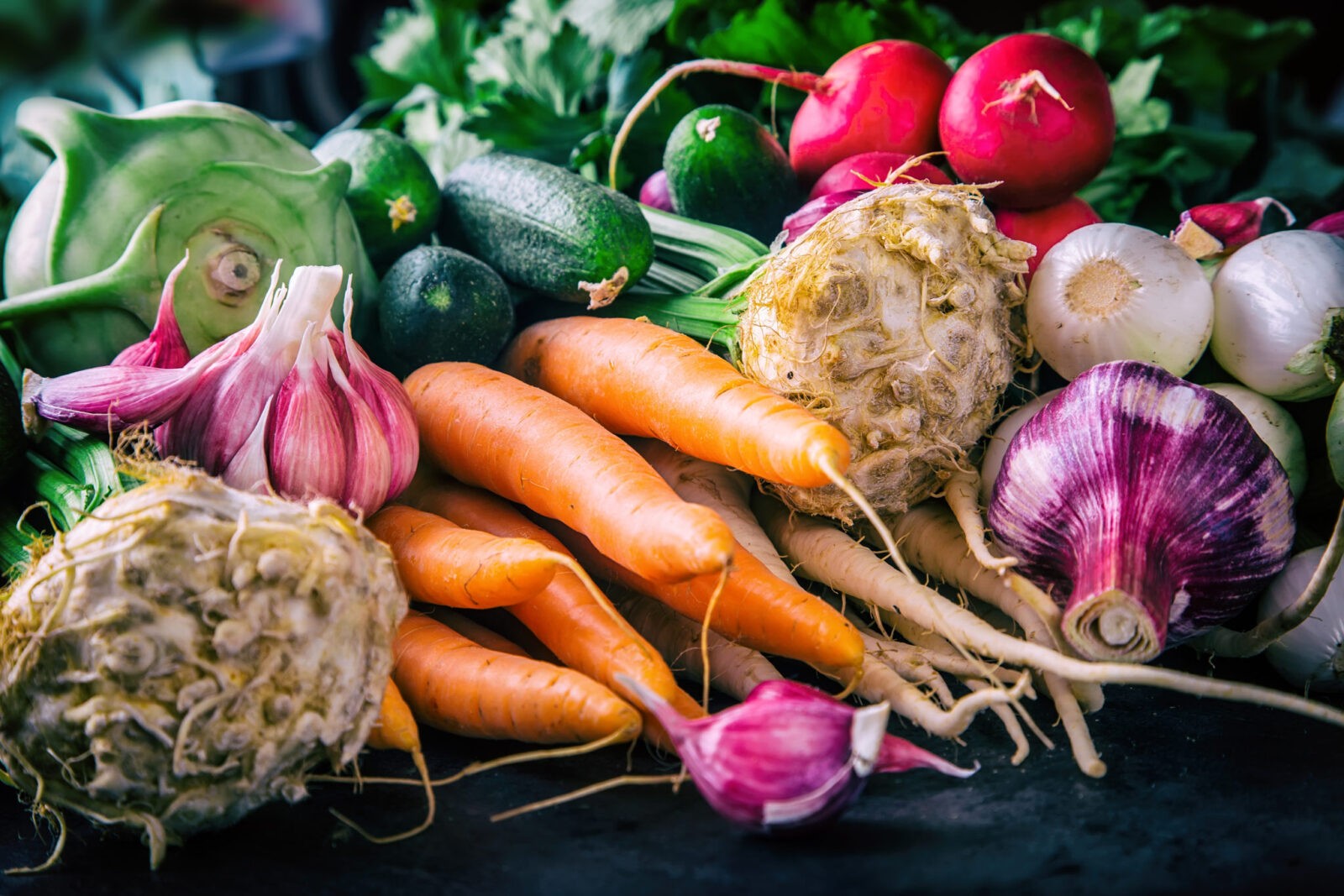 Stay on track with your fitness goals with tips, plus great food and smoothie recipes.  Click and have fun! Also, check out "Tone it Tuesday" on the "Designing Your Life Today" Podcast.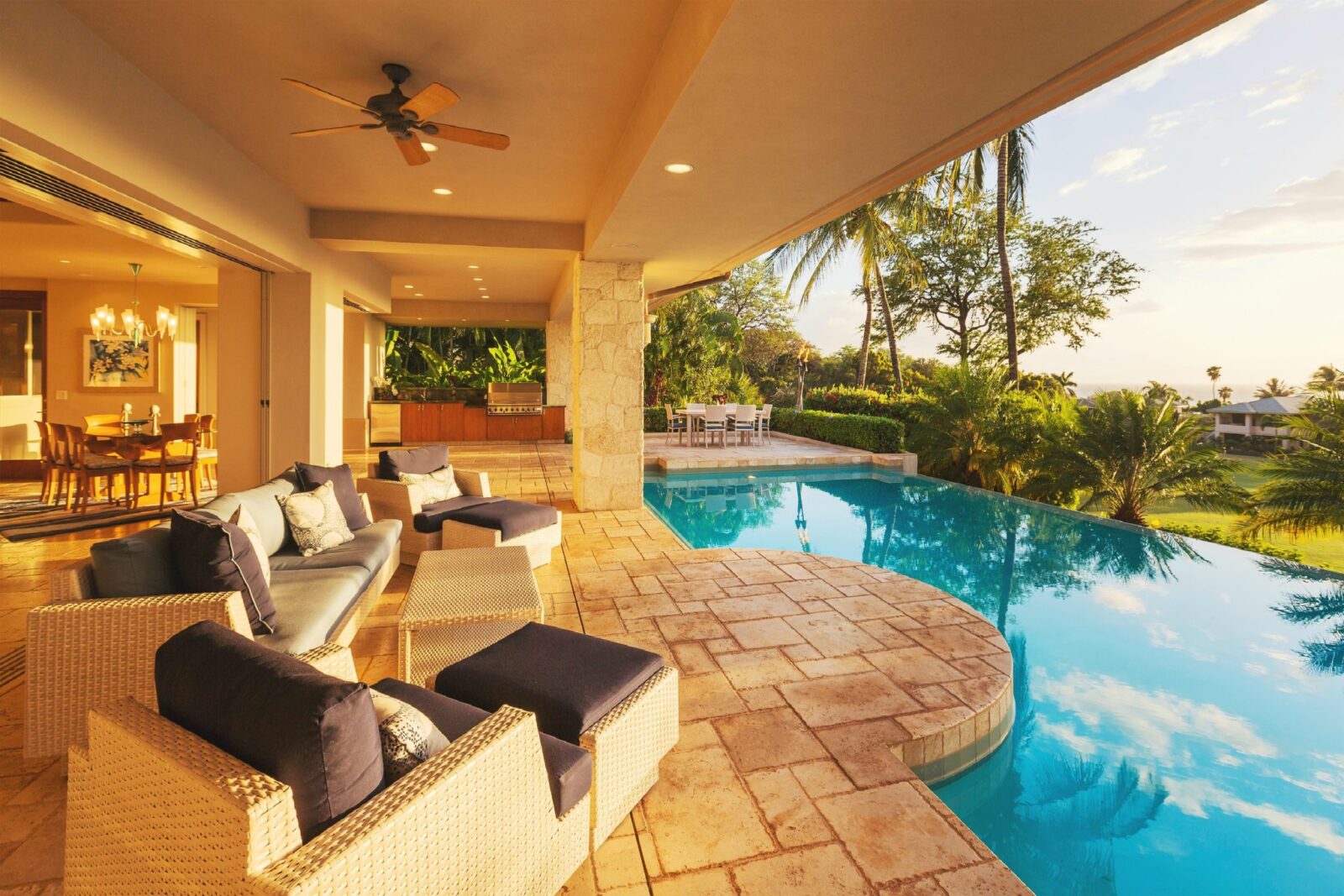 Take away the stress out of not having enough by getting strategies and ideas for building wealth and acquiring the lifestyle you desire. Also, listen to "Financial Friday" on the "Designing Your Life Today" Podcast.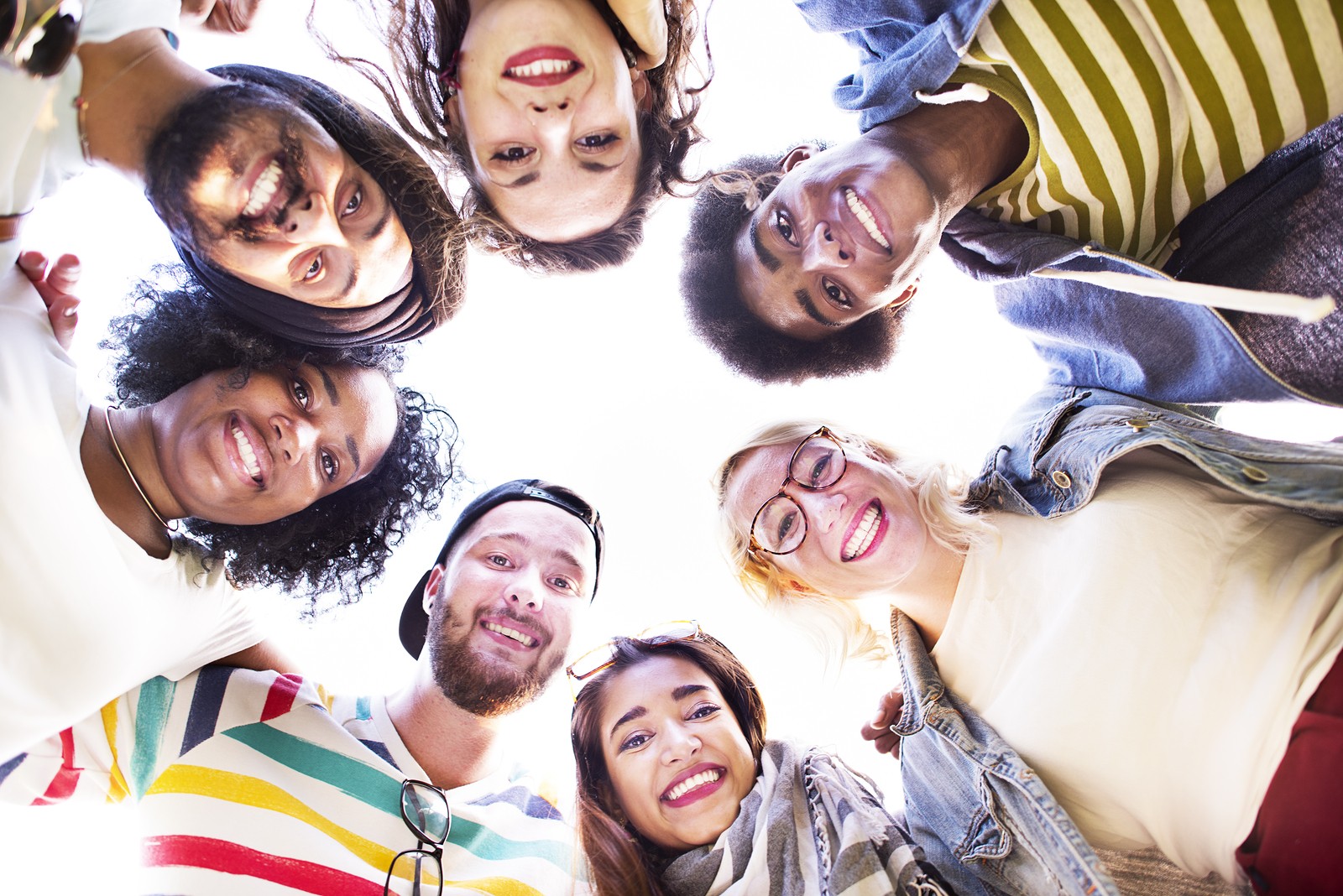 Discover how to get and give the right support in relationships.  Get strategies and tips for building fruitful personal and business relationships.  Learn more by listening to "Wonderful Wednesday" on the "Designing Your Life Today" Podcast.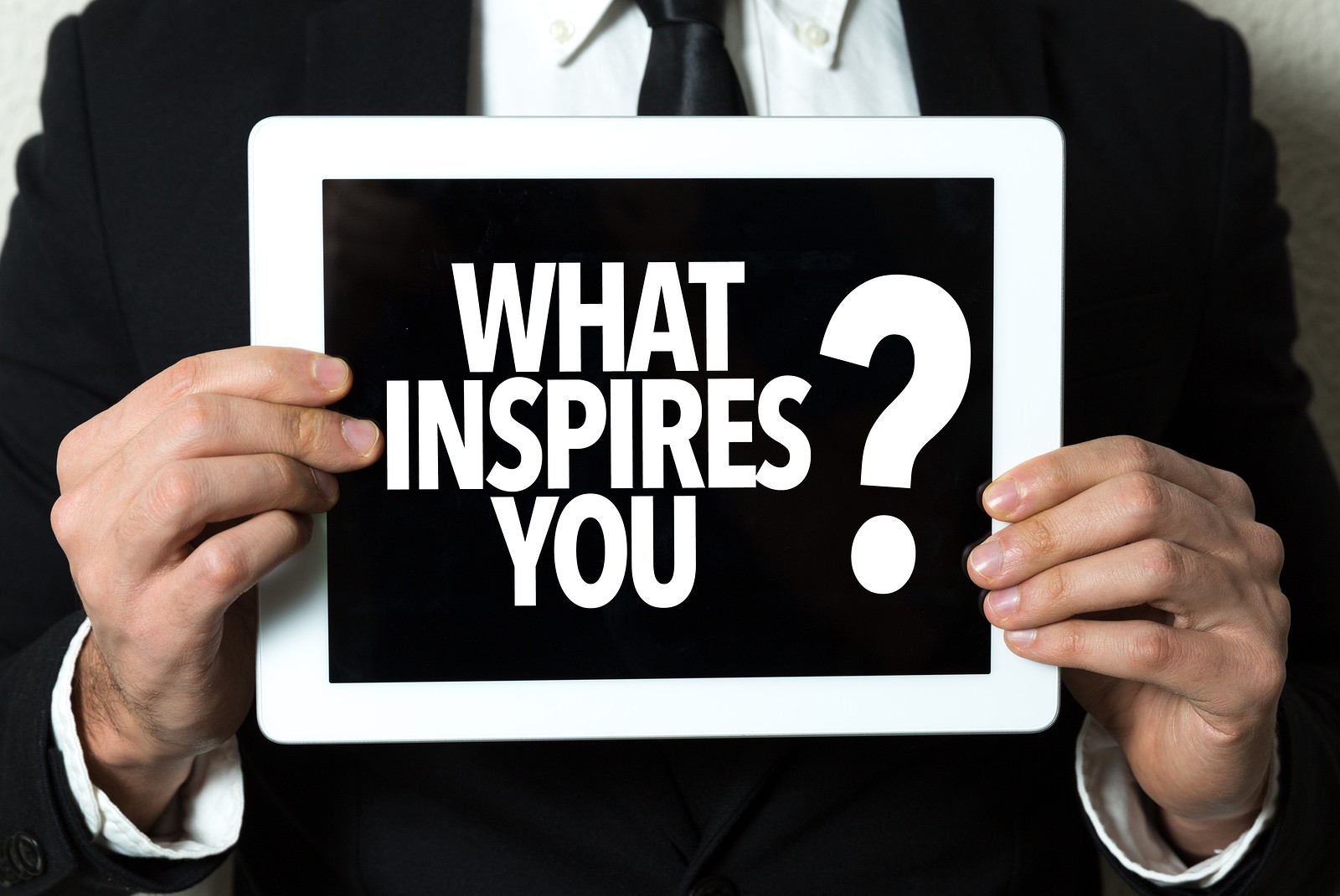 Take control of your destiny by building your own passive income business. Get inspiraton on "Magnificent Monday" and learn to thrive in your business on "Thriving Thursday" on the "Designing Your Life Today" Podcast.
What's New
Power up and achieve big by getting some of the tools to make your year of achievement full of focus, yet fun and productive
This step by step guidebook will give you the answers to becoming an achiever like the top 8%.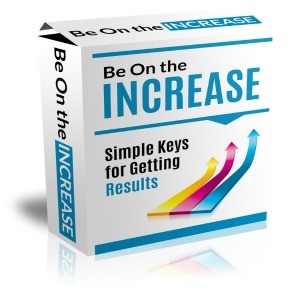 Be On the Increase
Speed up your goal achievement by using these simple keys to success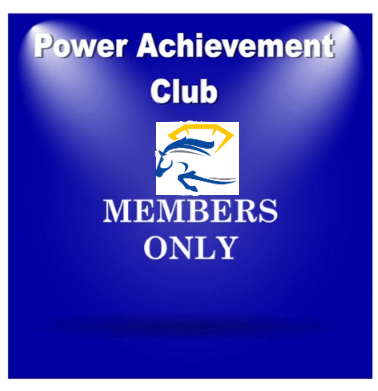 Power Achievement Club
Success and achievement comes faster when you have the support you need.  Join this achievement club, free!  Get the details.
Delicious homemade smoothies. You control the ingredients and the sugar content. Click on arrow for ideas.
Visit our Facebook page and get the power word of the week.  These words and phrases are designed to help keep you focus and achieve. (Click on the arrow.)
Save time putting together your "Power Vision Board".  Download pre-made goal posters and get other types of inspiration.
Pat shares recipes from her kitchen, that are made from delicious superfoods.  The best part is they are super easy to make!
Get wealth tips that provide the inside scoop on increasing your income and building lasting wealth.
Get inspired by seeing proof that the host walks the talk.  Some of the photos will spark ideas for your personal achievement.
Don't Be Shy
If you didn't hear the answer to your goal achievement issue on our podcast or you did not find it one of our websites.  Either email us by clicking the Get In Touch" button or send us a voicemail.  What are your greatest achievement obstacles?  Ask and get answers.  If we use your question, you will receive one of Pat's books, FREE! Our goal is to help you reach yours.  NOTE: To receive the free book, you must send your question by voicemail.  Click below for details.
Get In Touch