Be a Guest on Designing Your Life Today! (Complete Form Below) Meet Some of Our Previous Expert Speakers, Life & Business Coaches who were Guests
We have had many talented guests on Designing Your Life Today. They are experts who are very successful and accomplished in their respective fields. We are thrilled to bring you Business Owners, Success, Experts, World Travelers, Bestselling Authors, Comedians, Direct Sales Millionaires and more. If you have something to share that will benefit our listeners, we would love to hear from you. Submit your information below and if we have any questions will contact you.
Check out some of their books on the "Pat's Power Achievers Book Club".
Kevin Mack, MLM Millionaire, Legal Shield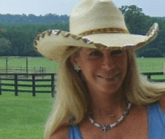 LeeAnn Jackson, MLM MIllionaire, Isagenix
Do you have an informative or compelling success story to show that will inspire our listeners to "do life with power"?   We currently have almost 300,000 listeners.  Let's create a win-win situation.  Complete the form below and submit to be a guest on our show.  We will contact you with questions, if necessary.