Banana Peanut Butter Delights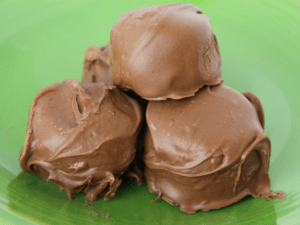 INGREDIENTS
1 Banana
Nut Butter to fill (we used peanut butter)
4 IsaDelight® chocolates (milk or dark)
DIRECTIONS
Cut up banana into slices and fill with nut butter to taste. Put in the freezer for 1 hour. Melt 4 IsaDelights and roll frozen bananas in melted chocolate. Place bananas back in the freezer for another 2-3 hours. Enjoy!
Find out more about IsaDelight chocolates here.    
Chocolate Peanut Butter Protein Balls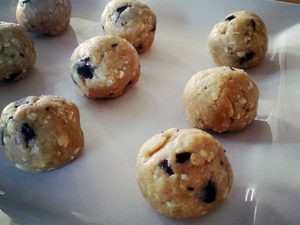 INGREDIENTS
1 cup old fashioned oats
1/3 cup honey
1/2 cup peanut butter
1 cup shredded coconut
1 IsaDelight® in Milk or Dark Chocolate
2 scoops IsaPro® Chocolate
DIRECTIONS
Combine all ingredients in a large bowl. Mix together with a spoon. Roll into balls and place on a plate covered with wax paper. Top the plate with aluminum foil or place the balls in a plastic container. Set the contents in a refrigerator for 30 minutes before consuming . Enjoy!  Find out more about IsaDelight  Milk or Dark Chocolate          Find out more about IsaPro Chocolate  
Protein Ice Cream Sandwiches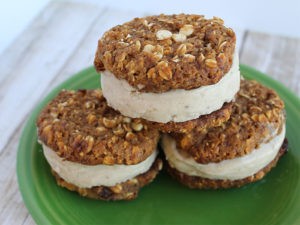 INGREDIENTS
1 scoop Creamy French Vanilla IsaLean® Shake
2 frozen bananas, sliced
1/4 cup milk of choice (we used almond milk)
4 Slim Cakes®
DIRECTIONS
For ice cream: Blend all ingredients except Slim Cakes together and freeze in sealed container for 1-2 hours. Once ice cream is ready, put 1 scoop between two Slim Cakes and enjoy!
Get information about French Vanilla IsaLean Shake.