Gear Up for 2018! Register for "Goal Achievement Mastery Course"
Amazing Power Achievers' Online Courses
No more wishing, procrastinating or fear of success
Be ready for success, before you need to be
Start creating opportunities instead of waiting for them to come to you.
Become the confident, go to person you have always wanted to be.
Set goals the right way and reap the rewards of achievement.
Find out more about our "Goal Achievement Mastery Course".  Take control of your life, finances and destiny.        See more below.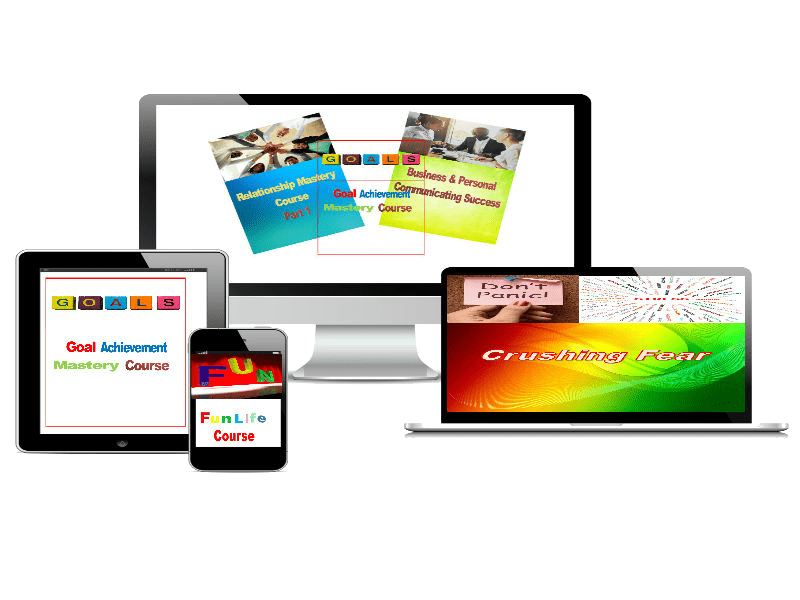 Order the Goal Achievement Mastery Course Now.  Preview and pre-order our courses coming in 2018 and get 25% of the regular price. Click for information.    
"I have personally learned many, many great tips and tricks for my business and personal life. Her books are not only on my bookshelf, but close at hand so that I can reference them at any time. I HIGHLY recommend Pat Council!"
J Frederick
"I've had the pleasure of working with Pat Council as my marketing and business development advisor since the summer of 2011.  She has been instrumental in guiding me as I develop and grow my business.  She provides guidance with developing plans and goals.  Her knowledge is vast and her expertise in building client relationships, team building, marketing/branding and strategizing is impeccable."
D. James
"You are truly amazing! I was absolutely floored by the information you provided to my group. They were truly excited and wanted to know when we were going to schedule the next session."
Kay Poole
"Pat trained my sales agents and my staff with excellence.  Using her plan for success, she increased revenues, raised the level of efficiency and improved the overall quality of the office.  She gave everyone an excellent roadmap to help them achieve success.  Her presentation skills are clear, concise and easy to follow."
George Barnes
"Pat Council: Impactful, Inspiring, Inimitable! … Pat stands out in the crowd. Her down to earth warmth, friendliness, openness, and grace, combined with the fact that she is a master of knowing what people need to learn, and her ease of relating  to everyone, makes her an asset to anyone who has the privilege of hearing her in person and reading her books.
When Pat spoke to the independent entrepreneurs whom I am privileged to mentor, everyone left enthused, uplifted, understanding more, and more prepared  to face challenges.  Plus we had a great time and many laughs too!  She is knowledgeable and entertaining!"
F. Caliestro
"Awesome Books!  Pat is a proven speaker and author.  Her books are a must read if you want to grow or make some positive changes in life.  Also, check out her podcast."
Gabriel Timmons Sr.
Frequently Asked Questions
Will I receive anything in the mail?
No, everything is digital.  The plus is you will not have to wait to get started, because you will be able to download your programs immediately.
What is your refund policy?
Because we believe you will get results if you do the work. We offer a 30 day money back guarantee on all purchases, except trial offers. If you are not satisfied with our product, then simply send us an email and we will refund your money and release you from the program. Customers will receive a full refund minus the cost of books plus shipping & handling on our other products.
Are my credit/debit card details secure?
Yes, your information is protected.  Our site is very secured.  Our SSL Certificate is up to date.  See our security tag above.
Can I upgrade after signing up?
Yes, you can upgrade at any time after signing up once our Premiere Power Courses become available.
Can I get access to the course all at once?
Once the course begins, you can participate in as many courses as you can handle during the duration of your membership.  There will suggestions and assignments, so keep in mind that the objective is for you to understand what you are learning and to act on the information to get the desired results.  Our goal is to help you get the best results possible.  Also, remember that new courses will be added often.
Achieve Daily
Stay on track and feel good about achieving daily by receiving "power forward" declarations only for Power Achievers' Course Members.  
Get Live Support
Participate in live conference calls, get your questions answered and focus exercises to use for taking actions and getting results. (Only for the Power Achievement Club Inner Circle.  Power Forward Course, not included.)  
Don't Be Shy
If we didn't answer all of your questions, feel free to drop us a line anytime.  Contact us and get the answers you need.