Live with Purpose Goal Planner
Stay focused and achieve your goals, whether professional, personal, or otherwise. Evaluate progress as you go and make your dreams a reality!  Limited copies available.  Journals will be shipped to arrive between September and October.  Journal begins the month of November 2018.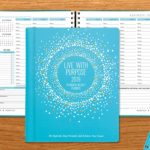 Includes a 14-Month Weekly Planner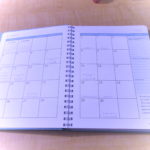 Review Your Month End, project forward and clearly outline your priorities for the month.  This goal planner offers what you need to stay organized, focused and achieve your goals.    LIMITED COPIES AVAILABLE.  ORDER TODAY.