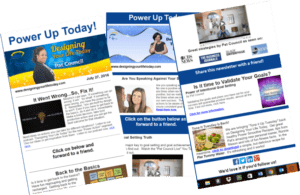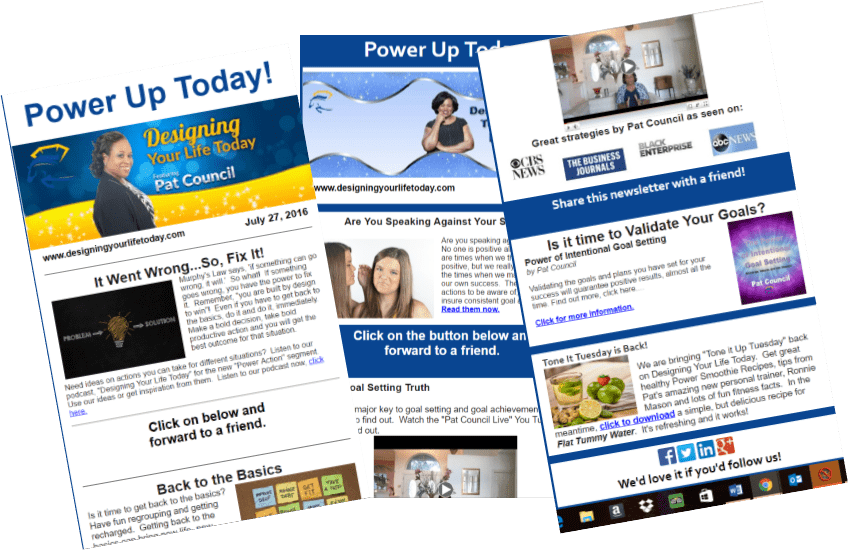 Become a True Power Achiever
Get Actionable ideas, knowledge and strategies you can easily implement and start winning like never before.
Join the large number of people who receive exciting, exclusive tips that inspire them to thrive in business, life and to stay focused on achieving every goal.
Get a newsletter filled with information that takes the stress out of achieving goals! Get the "Power Up Today!" Newsletter coming right to your email. Register on this page and get an amazing free gift that will help you boost your success.
Here are more smart reasons to sign up for this power pack newsletter:
Get tips on staying focused on achieving your goals all year long.
Get no hype success tips from Goal Achievement Strategist, Pat Council and other accomplished achievers.
Get easy to implement strategies for achieving better health, more wealth and for cultivating fruitful and supportive relationships.
Get tips for building a profitable small business or direct sales business
Find out about free webinars, websites and easy courses that guarantee satisfaction.
Get inspiration when you need it by reading words of empowerment and wisdom in our newsletter.
Find out first about our free giveaways and get products and prizes you can really use. (Some giveaways are first come, first serve.)
It on takes a few minutes to sign up below.