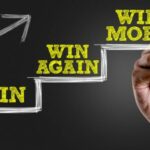 Power Affirmations
Mentioned in the podcast: How to Feel Great
Below are all four steps to controlling negative self-talk, along with a list of power words:
 Identify the negative self-talk that really holds you back.  Write all the negative that you hear in your mind that has been holding you back.
Rewrite your negative statements and change them into positive ones.
Schedule time to read your affirmations each day.  The best way to do this is to post them where you can remember to read them.
 Do your best to read them 3 times a day.  Also, think about them whenever it comes to mind.
Power Words – A list of words to help you create powerful affirmations.  This list will get you started.  You may even want to create some of your own:
Amazing                  Awesome           Bold             Beautiful           Courageous            Confident           Dynamic          Energetic Focus            Fun                         Gracious             Happy          Inspired             Limitless                  Lively                Positive            Powerful                  Prosperous             Smart                 Trusting        Trustworthy        Worthy    (Add some of your own to the list)