Start Winning and other Books by Pat
Start Winning: How to Achieve Like the Top 8 Percent
   
Personal goal setting is one of the best ways to establish focus and frame your lifestyle. Also, goal achievement is a great method for establishing excellence. The truth is 92% of the people who set goals, fail to achieve them. What does the 8 percent, who achieve goals consistently know, that the 92% must learn to start achieving with confidence? This step by step guidebook will put you on the path to becoming an achiever like the top 8%. Get the job promotion or increase your business and flourish in your personal life.
Pat Council has been helping employees, small business owners, sales people, home-based business owners, and anyone who has challenges achieving goals, successfully achieve goals with consistency for more than 17 years. Now, she shares some of her techniques, that have worked for years. As a Goal Achievement Strategist, Pat knows how to make goal achievement practical and easier. Achieve your desires and realize all your dreams with this step by step guidebook.
TIME TESTED, PROVEN PRINCIPLES – Find out the basic principles to follow that will instantly boost your ability to achieve. Learn the truth about what it really takes to achieve your goals. Conquer fitness challenges, increase sales and income, improve business productivity, start achieving personal and family goals. Discover your heart inspired goals, while connecting with your most authentic self. Also, learn the secret to creating a vision board that works. This book is your personal guide to building the personal and business life you feel you deserve. Give yourself the freedom of achievement by taking control of your destiny.
SIMPLE EASY TO FOLLOW SYSTEM – Read the introduction to each lesson, answer the questions that reveal your most passionate goals, and act on your answers by following the next steps. Create your personal winning spree using the simple day to day strategies you will learn. Start accomplishing with consistency and clarity. Also, easily design your dream life and be clear about the most immediate goals you want to achieve.
AMAZING BONUSES – Get amazing free bonuses, which includes free entrance to our Level 1-Power Achievement Club. Get the opportunity to share and interact with others who are already achieving and view videos that make goal achievement principles easier to understand. Other bonuses include MP3s that explain how the soul and Spirit work together for achievement and much more.
Is it time to start achieving your sales goals, fitness goals, or other goals you desire? Become the energetic entrepreneur who knows how to accomplish business goals while overcoming challenges. Release your potential and start achieving using the strategies and proven principles provided by goal achievement strategists, Pat Council. Become the power achiever you've always imagined you could be.
Find out how to use your best assets to start achieving. Understand the power of your spiritual, mental, emotional and physical energies. Treat them like power cords and discover how to tug on them to ignite your ability to achieve, big! If you have been getting stuck or fizzling out before completing your goals, Start Winning will give you answers that will get you back on track. The title says it all. "Start Winning" is for anyone who wants to consistently get results. If you want to achieve your personal and business goals, this is the right guide for you.
Pat Council is a masterful goal achievement strategists who is extremely effective at helping others strategically design a goal achievement plan that inspires focus, creativity and ultimately get results. Make the decision to position yourself to be a power achiever. Pat is also the creator and host of one of the top goal achievement podcasts, Designing Your Life Today (https://www.designingyourlifetoday.com).
As a goal achievement strategists, certified life coach and sales coach she has coached countless number of people who have successfully achieve their goals.   Click to Order.   Available Now!  
High Impact Power Principles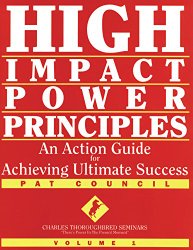 Tap into your authentic personal power and start creating your own opportunities, gain more personal freedom, understand more about prosperity and have the courage to boldly step up and claim your power to succeed. This empowering and informative interactive action guide will help you achieve the lifestyle you have always imagined.  Learn to enjoy your journey to living a powerful and purposeful life as you complete each section in this book designed to teach you the principles to living from a position of power and not as a victim.  No matter what your financial and relation situations are, if you have the desire to change it you can.  This easy guide will show you how. Kindle – 9.99  Paperback – 17.95. 
Breakthrough to the Success Zone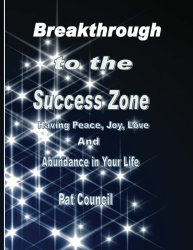 This high energy, progressive success guide will help you take control of your destiny with extreme clarity and deal with some of the issues that you may be facing, today. If you feel like something is stopping you from succeeding this results-oriented book is for you. Start rebuilding fast! Shift your personal energy so your life will be filled with purpose. Expand your life into the success zone by getting a detail layout of how your personal success grid works. Comes complete with charts for tracking your progress and exercises that provide clarity.  Determine specifically why you are manifesting the things you are now bringing into your life and learn to change what you desire to change.   Track and control your emotional and mental strength and get an understanding of the role spirituality plays in your everyday living. Paperback – 14.95.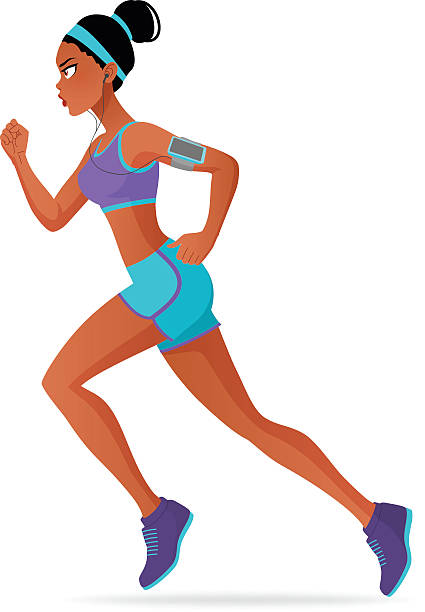 Running Can Make You a Success Have you ever thought about how running can make you a success?  Each year I run the Marine Corps 10K.  I always check my time and while I do not break any records, I do enjoy challenging myself. This year I decided to run the 10K again...